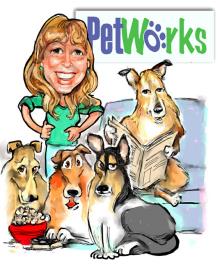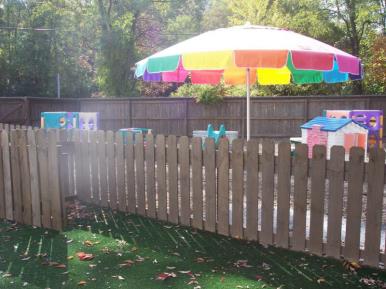 Does your pet need to shed a few pounds?  Doggy Daycare may be the answer.  We were interviewed for a "Fat Camp for Fido" video.  WATCH the video.
Viewing Hours: 8am-4pm, M-F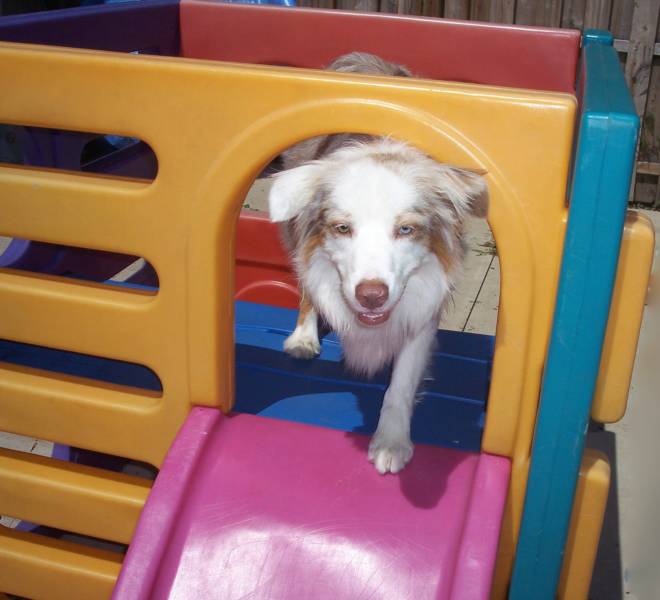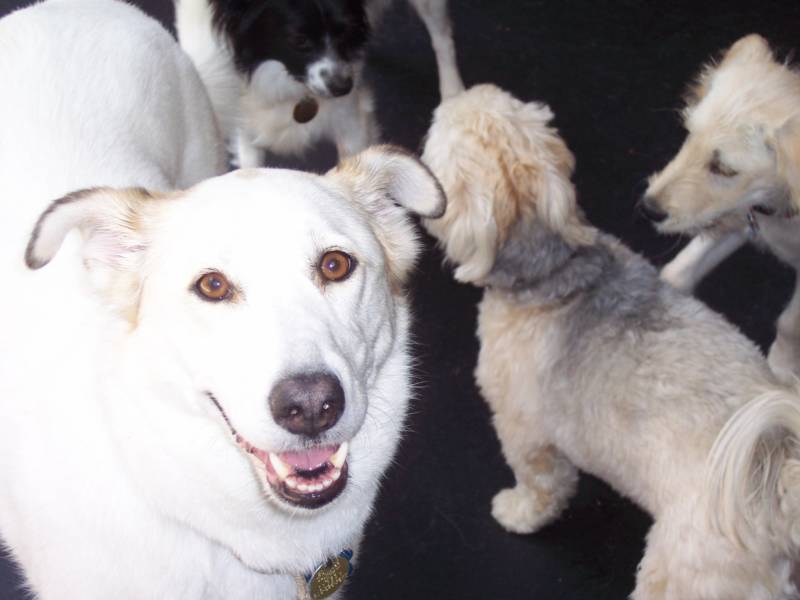 Doggy Daycare

Friendly dogs play  in our climate-controlled space with canine pals.  Our goal is to have your dog interact with other dogs.  The PetWorks staff supervises play in our three indoor play areas and our four outdoor play areas that have artificial turf for comfort and cleanliness. 

Little dogs & big dogs each have their own play areas - we follow industry standards for separation of dogs based upon 1) size and 2) temperament.   We accept most dogs (sorry - no wolf hybrids or protection-trained dogs) for daycare.  Dogs over 80 lbs. will be evaluated on a case by case basis. 

Dogs attending Daycare must be current on vaccinations: DHPP, Rabies (when age-appropriate), Bordetella (for canine cough) a minimum of seven days before attending.  All vaccinations must be administered by a licensed veterinarian.   We also request 2 negative fecal results for puppies. We cannot accept puppies less than 12 weeks of age with at least 2 rounds of puppy vaccinations.   Dogs 7 months of age and older must be spayed or neutered and pass an evaluation before attending.  Evaluations and Tours are by appointment - please call (440) 255-7387 to schedule.

Doggy Daycare Evaluations- What is the process?

When a dog comes to us for a daycare or lodging evaluation, here is what we look at:

Will the dog let the staff safely handle it or does it growl, snarl or snap at us?

Does the dog interact well with other dogs, playing nicely?  Or is it fearful, aggressive or have bad manners (mounting, body-slamming, etc.?)

Is the dog housetrained or does it mark/urinate etc. constantly while inside?  Puppies that are actively being housetrained are an exception.

Does the dog respect boundaries (such as our interior 4 foot fences) or does it jump into other areas which creates a safety issue?

Some vocalization in daycare is normal, however a dog that barks non-stop creates a stressful environment for all of the other dogs.

If a dog passes our evaluation, we will accept him/her for daycare and boarding.  It is not uncommon for a dog to be "marginal" on some of the test items.  In these circumstances, we may ask the owner to bring the dog to daycare to see if familiarization with the facility helps the dog to adjust.  There is no guarantee that a dog will be accepted after attending a trial day.  This is for the welfare of the dog as well as our other client dogs and our staff.

Dogs under 80 pounds are welcomed at our facility- we do not discriminate against specific breeds.   Dogs over 80 pounds may be accepted, but we have to observe our policy of dogs only playing with dogs of similar sizes, which limits our ability accept extra-large or giant breeds/mixes.

Full Day $24

10 Day Pass $225 ($22.50 per day)

Second Dog from Same Family $14/day

Half Day (up to 5 hours in morning) $16

Monday-Friday 6:45am-7:00pm




8790 Munson Road,  Mentor OH 44060      New Client Info: (440) 255-3500      Current Client Direct Dial: (440) 255-7387      Fax (440) 445-6444